REP PROGRAM UPDATED

East York Basketball is excited to announce its tryout dates for the upcoming 2022/2023 East York Eagles Rep Basketball Season.  Club-wide tryouts will be held on Saturday, August 27th @ Centennial College (841 Progress Avenue Campus) and Sunday, August 28th @ HoodDome (75 Carl Hall Road). Please refer to the tryout schedule above for specific details on each tryout session. All athletes are expected to attend the first tryout session, unless instructed otherwise by the coach of the team. 
 
Tryout registration is now OPEN. In order to be eligible to attend tryouts, you must first complete the online registration form. Walk-ins will not be accepted. Please use the link below to register.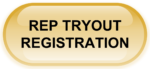 A one-time $20 tryout registration fee, per athlete, will be collected as part of this online registration process.
The East York Eagles Rep Basketball Program includes the following teams for the 2022/2023 Basketball Season.
U10 Novice
2013 or younger

Head Coach
Gerald Rozario


U12 Major Atom
2011 or younger

info[at]eastyorkbasketball.com

U13 Bantam
2010 or younger

Head Coach
Jonathon Taweel

jonathontaweel[at]gmail.com

U14 Major Bantam
2009 or younger

U15 Midget
2008 or younger

Tryout Dates Coming Soon!

U16 Major Midget
2007 or younger

U17 Juvenile
2006 or younger

andy.francis[at]hotmail.com

U19 Junior
2005 or younger

info[at]eastyorkbasketball.com
If you have any further questions please contact the appropriate coach or contact info[at]eastyorkbasketball.com